Mackay Surf Life Saving Club Mission:
To create a safe, enjoyable beach environment through excellence in beach safety and community service
Mackay Surf Life Saving Club's main focus is to provide members with the skills to ensure safe bathing for the public of Mackay and visiting guests. Our club conducts volunteer patrols of Mackay's Harbour Beach on weekends and public holidays from September to May. Outside these times, Harbour Beach is under the supervision of a professional lifeguard service provided by Mackay City Council, who provides a patrol service on weekdays all year round.
The primary goal of patrolling members and lifeguards is the prevention of potentially life-threatening situations on the beach. This requires the development of skills in marine safety and aquatic rescue as well as achieving and maintaining a level of fitness to enable our members to participate in beach patrols and rescues. Club programs and activities are designed to develop the skills, competences, and knowledge required by members to participate in these activities.
Equally important to our club's ongoing role in the community is healthy and viable club governance and administration system. This ensures that the club can operate as a financially sound organization and ensures we are meeting our corporate governance requirements and operating in accordance with our State and National Surf Lifesaving bodies.
To achieve this, our club is managed by a volunteer management committee elected at the club's Annual General Meeting usually held in June of each year. The club also employs a part-time Administration Officer to assist with club administrative and governance obligations.
And last, but certainly not least, our club is only as good as the help and support it receives from its valuable members. We value any contributions large or small and strive to ensure that your membership experience with us is positive and rewarding.
Surf Life Saving Club –Life Saving Office
Email Address
:
admin@mackayslsc.com.au
Phone number:
07 4955 5630
Postal Address

: PO BOX 336 Mackay Mail centre Q 4741 |

East Point Road, Outer Harbour, Mackay Qld 4740
OFFICE HOURS :
Please note I am part-time – Monday, Tuesday and Thursday. 9am-2pm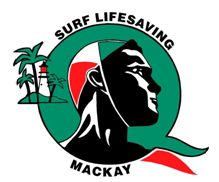 MACKAY SURF LIFE SAVING CLUB

Registered Members ONLY
https://www.facebook.com/groups/mackayslsc/
Mackay Surf Life Saving Club