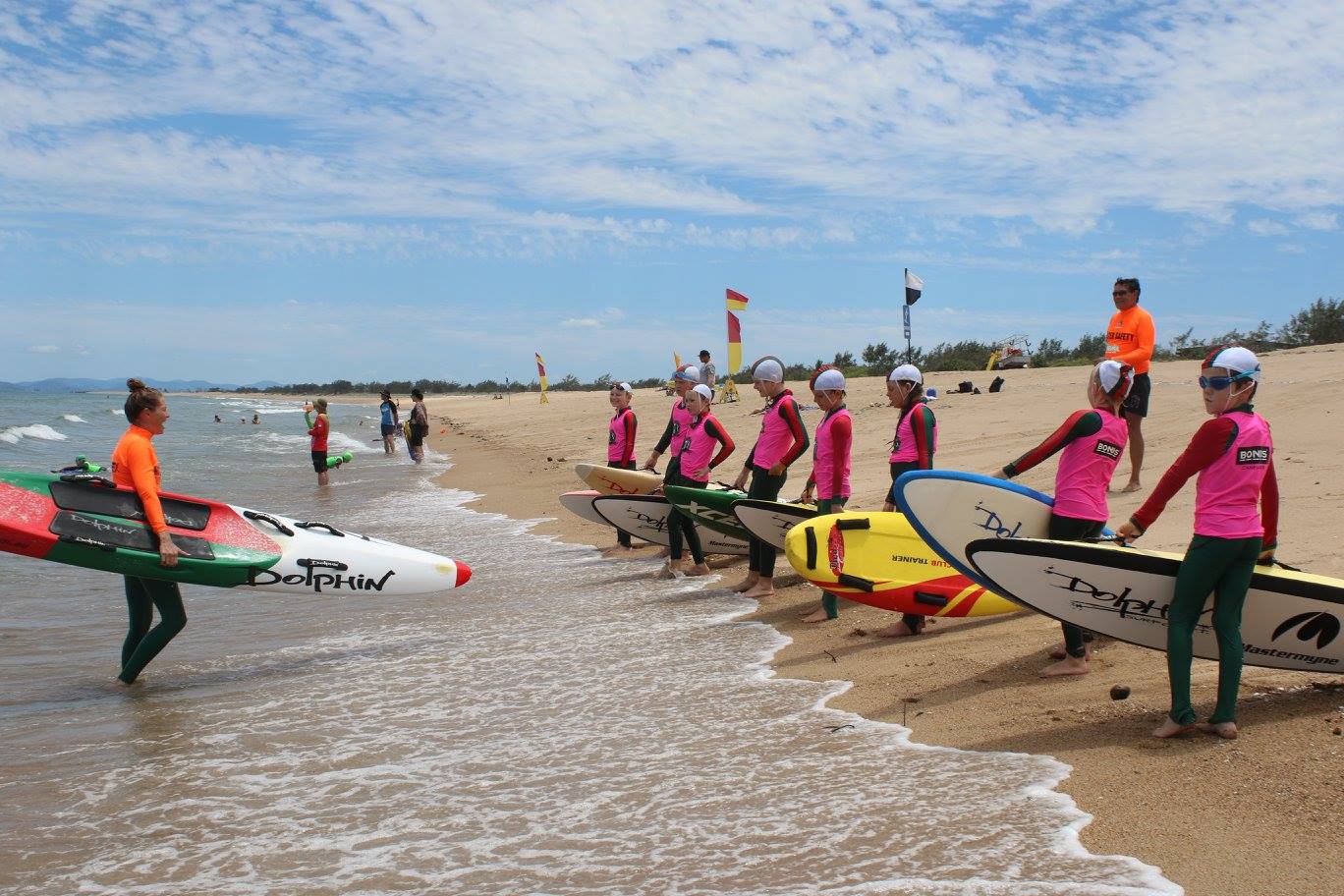 The beach is a fun and healthy place for the kids. Our club's emphasis is on fun, participation, teamwork, and member development. Competition is one component of our program but is not our main focus; healthy lifestyles, personal responsibility, friendship, and surf education are equally important within our program. Volunteering and community service are also promoted as a core element of the Nipper program and participants will have many opportunities to get involved in fundraisers and community events.
One of the core aims of Nippers is to teach our members to surf safety, surf awareness, and lifesaving development. Our Nipper program offers the following components:
Beach and water games and activities during Nipper programs
Education in surf safety and lifesaving in order to achieve recognized Lifesaving Awards
Additional coaching/training in surf sports in preparation for carnival competitions
Fundraising activities and participation in community events
Social get-togethers and activities
Formal Nipper sessions are held on a Sunday morning commencing at 8.30 am at the clubhouse. Sessions normally run for 2-3 hours and include a combination of water activities, beach activities, and educational activities. All our organizers and helpers are volunteers (including our beach patrol personnel) and make decisions in the best interests of all Nipper participants.
Every nipper member must have at least one parent or guardian join the club and remain with their child/children during Nipper sessions. Parents are encouraged to assist with running the sessions, either by helping with setting up/pack up running activities or in a support role. Every assisting parent or guardian must have a 'working with children Blue Card' or be in the process of applying for one. The Blue Card can be obtained through the club, contact us at the office if you need to obtain one. Parents can also attain nationally recognized training qualifications as part of Surf lifesaving Australia which will be of benefit in work and family environments beyond Surf Lifesaving. As a member, training for these qualifications is of no cost to you.