Mackay 's first Life Saving Club was formed in 1928, but folded during the depression and World War II, details of how long the club operated and its exact patrol locations are vague, but are believed to have been situated at Illawong (Far Beach) Cremorne and Seaforth beaches and operated as a combination of Surf and Royal Life Saving members.
The club reformed in the November of 1949 at a meeting in the old Town Hall in Sydney Street, where they initially chose Eimeo Beach for conducting patrols and beach activities.
The current club commenced patrolling Eimeo Beach in January 1950 as the Mackay &District Surf Life Saving Club, and the first Bronze Medallion holders of the club were examined. 1950 was a significant year in the clubs history with the clubs first carnival being held on February 19th, before it was an affiliated club, and our clubs first representative team was selected in October 1950 and competed at the Picnic Bay Carnival in Townsville. 1950 was also the year our club made its first beach rescue in October, when a woman was assisted to shore after she was swept close to rocks.
In December 1958, after the development of the Outer Harbour and an increase in its popularity, the club made the momentous decision to transfer patrolling duties to Mackay Harbour Beach (where the Marina is now situated). A splinter group chose a different direction and went to Bucasia where they operated until 1962. After ceasing activities at Bucasia the majority of these members re-joined the club at Harbour Beach and set about establishing a clubhouse.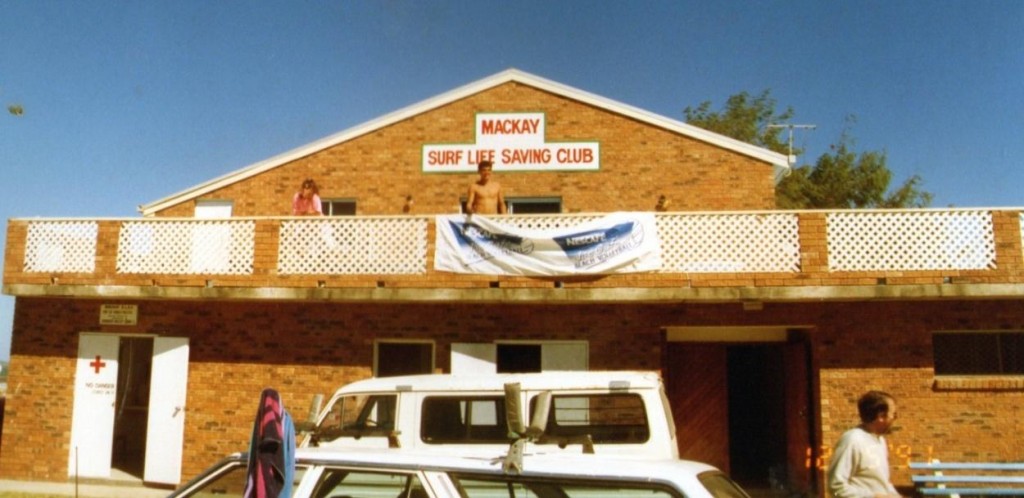 The first clubhouse was built in sections by voluntary labour and officially opened on February 18th 1962, by the then member for Whitsunday Mr R.E.Camm. Improvements were carried out in 1967/8.
A junior (nipper) club was formed in 1968 and rapidly expanded into the mid 70's, the need for a separate clubhouse and facilities became obvious. In 1974/75 the refurbishment of amenities and recreation sections took place. A very energetic committee opened a new clubhouse next to what was the existing clubhouse in October 1980, with a major expansion of the building completed in April 1984.
In 1997 the development of the new Harbour wall and Marina necessitated a move further south along the Harbour Beach, where it operated out of dongas for several years until the new clubhouse was built, and stands today. This impressive structure was opened in 2000, incorporating a clubhouse with restaurant/function facilities and is a testimony to the community and governments support the Club enjoys.
Mackay Surf Lifesaving Club has been fortunate to host the State Titles in 1989, 1993, 1997 and 2001, and the North Australian Championships every year since 1990.